Become a partner and access our global premium publishers. Performance is the driving force behind Amli's operation.
We focus primarily on partners' KPIs and Goals to ensure their campaigns are displayed in the most suitable environments and viewed by the most suitable users.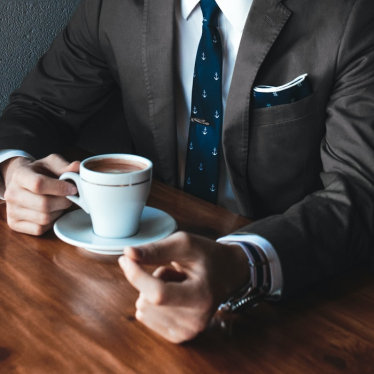 Why should you connect with
Amli DSP?
We create experiences that transform brands, provide a safe and secure environment to bid on Amli Platform by protecting from suspicious ad traffic.
Amli follows the supply chain, sellers.json and app.ads.txt and ads.txt. We only allow pre approval apps sites on amli platform with proper sellers details available in publishers domain. Access high-quality premium supply programmatically to run effective campaigns that yield real ROI.
We have assembled a high reputation from our demand partners and are motivated to provide our advertising partners the best value for their money through user engaging content for web and mobile.
Deep learning algorithms for ad performance optimisation whether we are receiving campaigns from our demand partners or from our own advertisers. We see each and every campaign with equal opportunity. Just connect and then amli platform will take care.
OVER
Impression Serving per day
MAINTAIN
percent minimum win rate
Over
click through rate
What makes us more than ordinary....
While selecting a DSP for marketers there are multiple concerns- Amli Team is always refining their technology and you will get the best in the market. Get complete control over your ad spend with our self serve Dashboard. We have built functionalities by keeping all scenarios for our Demand Partners i.e bidder and advertisers they want nowadays. We are happy to walk you through our DSP platform.
Save Data Egress Cost
Options for creating endpoints near to your server locations and with gzip options. Save data egress cost while sending a bid response to Amli server. Amli Platform managed on AWS as well as Google-Cloud.
Control Bid Request
Multiple options are available to control bid requests like QPS throttling, User IP capping, unique users capping and global max bid allowed. By setting global max bid you can block bid requests from Amli where the bidfloor is higher. This way you can only receive bid requests which fits on your requirement.
Pre whitelisted domains or apps
Select whatever applications and domain suits your bidding campaign.
Multiple Ad formats
Supports Banner, Video, Native for In-App, Mobile-Web and Desktop.
Integration
Integrate through Open RTB, S2S. Amli Bid request contains all mandatory parameters required to bid campaigns targeting.
Always available
We provide Individual POC to handle and optimize accounts and reply within 5 minutes for any technical support or queries.
Targeting Options
Allow and Block conditions, Select targeting options based on your requirements. IP, Country, City, Regions, Zip, Latitude and Longitude followed by radius, carrier, Device, Model, Browser and its versions, publishers and apps.
Set Max multi bid allow
Control and stop receiving high bidfloor requests. Select Max bid allowed for particular regions, ad formats and platforms. However Amli Learns the bidding behaviour of demand partners and you will receive bid requests only where probability of response and win is high.
Amli bid Algorithm
We provide options to optimize amli bid based on fill and win probability. Amli algorithms work on gross ECPM, Win Rate and Display or Render rate on devices considering various parameter combinations like Apps/Site, Country, City, Device Platform. It learns bidder behaviour within 10 minutes and target bid request where probability falls under above minimum requirement.
Fraud Prevention
Pre and Post validation Process. In the Pre validation process, Amli blocks any bid request containing data centers IPs, VPN, TOR, NOR within 1 milliseconds. It validates fake users and devices managed by Amli data science algorithm tracking solution with more accuracy than any other service provider, and is also available for marketers. Amli Posts validation i.e after serving an ad and receiving an impression it validates all mismatch conditions with request to bid request like app domain, devices, user is in same network or not. In mismatching conditions, it blocks automatically within a minute followed by your minimum threshold.
Ad viewability
We measure ad viewability and are capable of tracking with 0% error. Amli tracks ad placement, user engagement and pixel density available on screen and also auto block bid requests from resources where ad viewability is less than 95%.
Only unique valid beacons
Amli tracks only valid bid impressions, clicks and conversions by validating request data and tracking data like app package, domain, ip, geo data and device details. Amli only counts unique beacons based on valid data.
Get in Touch
Drop us a line. We love to hear about you!